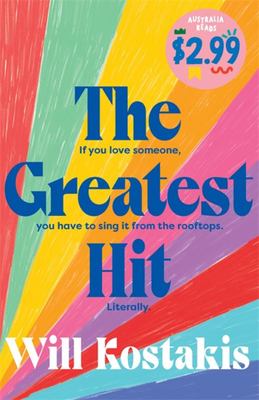 $2.99
AUD
Category: Australian Stories
When you love somebody, you have to sing it from the rooftops, literally. But can Tessa reveal the truth behind the viral music video that made her internet-famous? An exclusive story for AUSTRALIA READS. People look at Tessa and see her biggest mistake. While everyone else her age is taking their bold first steps into adulthood, she's just trying to outrun a song that went viral when she was fourteen. But now - an opportunity. A profile as one of The Five Most Forgettable Internet Celebrities of the Decade So Far gives her the chance to right a wrong, and the courage to sing her greatest hit as it was originally written. But will it be enough to win back the person she hurt? An exclusive story for AUSTRALIA READS from one of Australia's leading YA writers. ...Show more
Witness
by Louise Milligan
$34.99
AUD
Category: Australian Stories
A masterful and deeply troubling expose, Witness is the culmination of almost five years' work for award-winning investigative journalist Louise Milligan. Charting the experiences of those who have the courage to come forward and face their abusers in high-profile child abuse and sexual assault cases, M illigan was profoundly shocked by what she found. She interviews high-profile members of the legal profession, including judges and prosecutors. And she speaks to the defence lawyers who have worked in these cases, discovering what they really think about victims and the process, and the impact that this has on their own lives. Witness is a call for change. Milligan exposes the devastating reality of the Australian legal system where truth is never guaranteed and, for victims, justice is often elusive.  ...Show more
$24.95
AUD
Category: Australian Stories
A new, larger-format version of our beloved slang dictionary. Australian English has always been rich in slang and dialect words, many of which – dinkum for example – came out from Great Britain with the convicts and their meanings and pronunciation changed. Words from Indigenous languages, such as boom erang, began to be adopted and modified almost from the very first – and English words and phrases such as dead-finish were taken into Aboriginal languages, modified and loaned back to the English speakers. As time went by, words still in common use in Australia were no longer current in their country of origin, and so became Australianised. ...Show more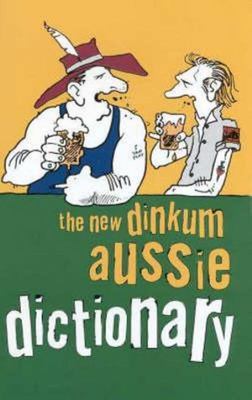 $16.99
AUD
Category: Australian Stories
A completely revised and expanded edition of this perennial favourite with over 240 new entries. Packed with classic lines of vernacular humour and incisive observations, this Dictionary will open your eyes to the strangeness and the poetry of Australian lingo. It is designed to enlighten new arrivals a nd entertain the old ones. ...Show more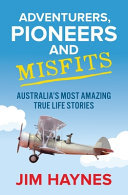 $29.99
AUD
Category: Australian Stories
From an eccentric musical genius to an escaped convict who ended up Japan, Jim Haynes reveals some of Australia's most amazing, and sometimes unbelievable, true life stories  
$39.99
AUD
Category: Australian Stories
What's a Saturday morning in Winter without the Coodabeens on the ABC? Share a trip down memory lane with The Coodabeen Champions in this celebration of 40 years of broadcasting with stories and photos from a truly unique Australian entertainment institution. Follow the much-loved show from its creati on in 1981 and see the evolution from community radio to national success on the ABC. From performing at pubs, clubs and concert halls to the story behind their appearance at the MCG on Grand Final Day, discover the Coodabeens songs, sayings and 'talkback' characters which have become part of Australian language and culture. Featuring highlights from their favourite segments including Covey's Quiz, Guru Bob, Greg's songs, bush footy stories, Torch's Footy Talkback and Sam the Sub. Coodabeen Champions is the best thing available to lift spirits, lighten the mood, raise a chuckle and generally make you feel better – just as their radio show has done.   Didn't play like that for us.... didn't play like that for us ... ...Show more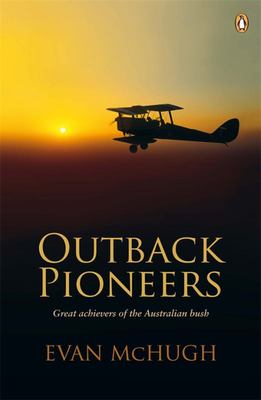 $24.99
AUD
Category: Australian Stories
McHugh gathers the enthralling stories of the men and women who opened up the Australian outback and in the process discovered the beauty and terror of this extraordinary country.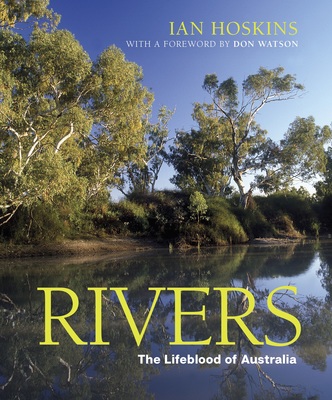 $49.99
AUD
Category: Australian Stories
Rivers have long run in the blood of Australians. Givers of life and subjects of anguish, Australian rivers have shaped the nation from the moment the first Australians arrived tens of thousands of years ago. Offering the vital ingredient for life, they are also guardians of culture, a means of transpor tation, sites for play and leisure, and sources of power—deeply entrenched in almost every aspect of human life and an irreplaceable part of the global ecosystem. Australia's vast inland seas of some 50 million years ago have disappeared, leaving a continent that is mostly desert. Of the waters and wetlands that remain, most of which are connected to rivers, 65 are listed as Ramsar Wetlands of International Importance. They are also of incredible — sometimes painful — local importance, as reminders of the dispossession suffered by those first peoples and their descendants and evidence of the devastation wrought by drought and dying waterways. The damming of Western Australia's Ord River during the 1960s and 1970s captured monsoonal rains within a catchment of over 55,000 square kilometres, creating the largest artificial lake on mainland Australia while destroying sites of cultural significance to the Miriwoong people and changing the ecosystem irrevocably. Barely ten years after the completion of the Ord project, the success of the Save the Franklin campaign in Tasmania is a testament to evolving understanding of the precious nature of waterways. Yet even this triumph was fraught: environmentalists' argument for preservation of Tasmania's 'wilderness' contained the implication that the land was without people, despite Indigenous habitation for at least 30,000 years. In this broad-ranging survey of some of Australia's most well-known, loved, engineered and fought over rivers, from Melbourne's Yarra to the Alligator rivers of Kakadu, award-winning author Ian Hoskins presents a history of our complex connections to water. A thoughtful foreword by former prime-ministerial speechwriter Don Watson laments the price rivers have paid for human industry and calls for greater connection with the waterways we rely on for our existence. In 2015, Watson's The Bush — part memoir, part travelogue, part history — was named the NSW Premier's Literary Awards book of the year and the Australian Independent Booksellers indie book of the year.   ...Show more
$32.99
AUD
Category: Australian Stories
Bugger, rooted, bloody oath...What is it about Australians and swearing? We've got an international reputation for using bad language (Where the bloody hell are ya?) and letting rip with a choice swear word or two has long been a very Aussie thing to do. From the defiant curses of the convicts and bullo ck drivers to the humour of Kath and Kim, Amanda Laugesen, director of the Australian National Dictionary Centre, takes us on a fascinating journey through the history of Australia's bad language to reveal our preoccupations and our concerns.Bad language has been used in all sort of ways in our history: to defy authority, as a form of liberation and subversion, and as a source of humour and creativity. Bad language has also been used to oppress and punish those who have been denied a claim to using it, notably Indigenous Australians and women. It has also long been subject to various forms of censorship. 'If you've ever wondered why to use bad language in Australia is to 'swear like a bullocky', Amanda Laugesen's Rooted will give you the answer. Taking us on a colourful tour of more than two centuries of bad language that extends from the mildly offensive to the completely filthy, Laugesen tells the story of Australia through those words and phrases that have often been seen as unfit to print. This is an engrossing social history – a bloody beauty – from one of our leading experts on Australian English.' — Frank Bongiorno, Professor of History, The Australian National University ...Show more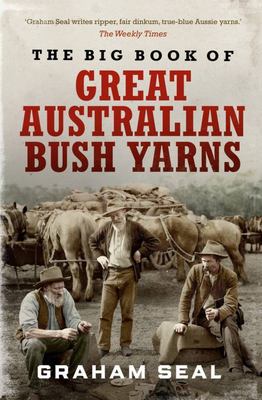 $32.99
AUD
Category: Australian Stories
Two of Graham Seal's bestselling collections of stories from around Australia, now in one volume.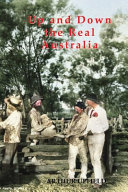 $29.99
AUD
Category: Australian Stories
Arthur William Upfield is well known as the creator of Detective Inspector Napoleon Bonaparte (Bony) who features in 29 crime detection novels, most set in the Australian outback. It is not well known that he also wrote about 250 short stories and articles, drawing on his experiences in the bush between 1911 and 1931.   Up and Down the Real Australia is the second published collection of Upfield's short works. Kees de Hoog has selected 45 autobiographical articles, ranging from humorous outback anecdotes to personal experiences at Gallipoli and the Somme during the First World War. ...Show more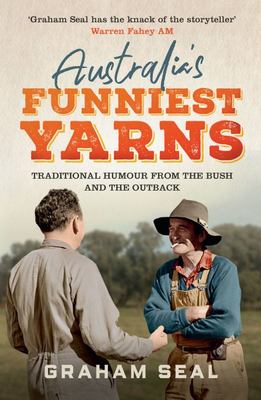 $29.99
AUD
Category: Australian Stories
Australians traditionally like their humour irreverent, crude and with very sharp teeth. Remember the one about the strange whining sound heard at airports as planes from Britain landed? This was the whingeing of Pommy migrants dissatisfied with what they found in Australia. Or how about the Citizenshi p Test for Aspiring Australians which begins with this question about an essential life skill: 'How many slabs can you fit in the back of a Falcon ute while also allowing room for your cattle dog?' The bush is the source of traditional Aussie humour. Pioneering, settlement and battling fire, flood and drought have produced yarns of tough cocky farmers, shearers, bush workers, swaggies and dreadful cooks. Much of this humour relates to the resilience and fortitude necessary to endure the realities of rural life. Australians took this sensibility with them to war and to work in the cities, and the tradition continues today. Whatever the circumstances, Australians have always found something to laugh about, laugh at or laugh off. ...Show more